Our Services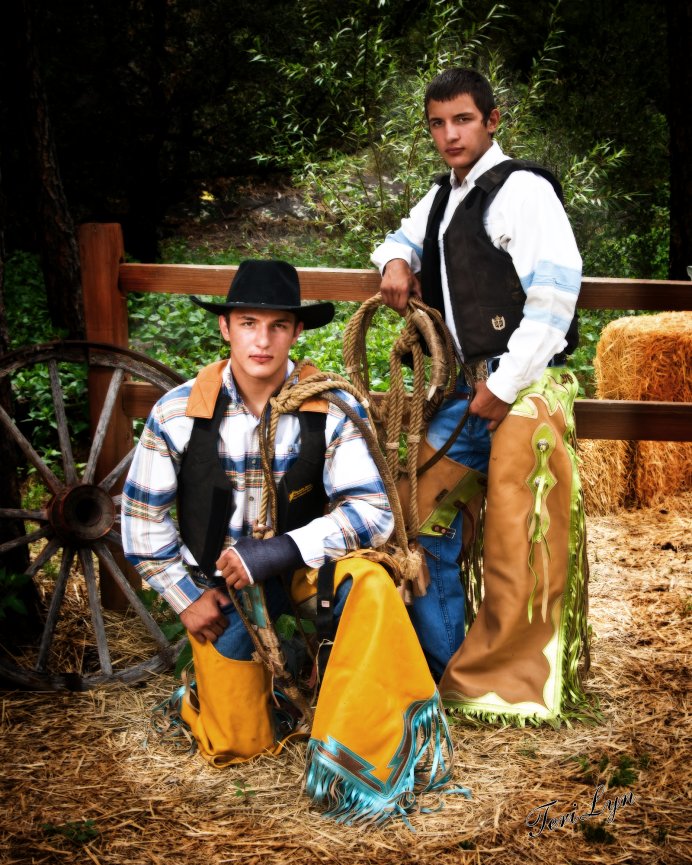 We are an indoor and outdoor studio. We also go on location worldwide. Some of our previous destinations are as follows: Rome, Italy – Palermo, Sicily – Etna, Sicily – Messina, Sicily – Kakinada, India – Delhi, India – Hyderabad, India – Seattle, Wa - Los Angeles, Ca – Santa Barbara, Ca, - San Diego, Ca – Grand Canyon, Az – Lake Powell, Az – Metro, Phoenix Scottsdale, Az – Winslow, Payson and Flagstaff, Az.

We have an internet store front from which to view and purchase portraits. We can create a website for you with your own secret password. Your friends and family can view your images and order if they wish. Visa and MasterCard are accepted.

Full Service Framing and Matting. With many ready made and custom frames. The quality is high and compares favorably price wise to other framing shops.

Commercial and Advertising. Photography of commercial/business interior and exterior locations, or products for print, web, or advertising.

Business Headshots. Same day delivery, portraits for brochures, etc. is a service of which our clients in the Prescott area should be aware. Jay photographs you digitally, these are then viewed on the computer, retouched and you leave the studio with your disk ready for printing.

Photo Restoration and Copying. Copy and restoration of your old or damaged prints is an art, which A PORTRAIT PARK by J is very skilled. Make an appointment with J and bring your portraits with you. J will give you an estimate and show you some samples of other restoration work.

Call A PORTRAIT PARK BY J for class reunions, any large groups, executive portraiture, high school sports, sports leagues, copy and restoration, digital business headshots, or any photography needs you may have.


Testimonials


The pictures are AMAZING!!!! I love love love them! !!!! You really captured the kids personality♡ thank you so much!!!! I have a Large family that I keep in touch with and I know they will love the pics too!!! I just can't thank you enough. Natalie King - Bedell

I always wanted to be a beautiful bride. In 1996, Jay did our wedding pictures and made that wish come true. (I am a photographer's challenge!) Terilyn has captured precious memories of my children and now makes my heart smile with treasured times of my grandkids. Thank you for capturing such moments of time that words just can't express. With a grateful heart, Elaine Polacek

We were recently asked permission to feature our home and its art collections in a local periodical. Though somewhat reluctant initially, upon meeting Jay and Terilyn of, A Portrait Park by J, our concerns were soon allayed. This delightful couple, commissioned to photograph our home and its artwork, were exemplary in their professionalism, technical excellence, and most important, artistically sensitive in capturing the essence of the local artists and sculptors we had collected.

We highly recommend that anyone desiring photographic services, to avail themselves of the opportunity to visit their indoor/outdoor studio and appraise examples of their artistry, in both portraiture and commercial forms.

Linda and Richard Eason

Jay and his wife Terry were just wonderful to work with when I needed a variety of photos capturing my personal and career life for Prescott Woman Magazine. Jay was flexible, thoughtful, and extremely timely with all aspects of his work. From his amazing indoor/outdoor studio to my everyday spaces, Jay captured beautiful photos most representative of my life. Being nervous, Jay and Terry made me feel very much at ease, even when having to deal with one of my teenagers not wanting their picture taken. The only negative experience was having to choose my favorites from so many wonderful photos! I would not hesitate to refer or work with Jay and Terry again in capturing those special moments in life both personally and professionally. Thank you! Thank you!

Yvonne Napolitano
Executive Director
Margaret T. Morris
Adult Care Services

Jay & Terilyn,We cannot express how grateful we are for your generosity in photographing the Trauma Intervention Program calendar. We love you guys.
Sue Rutherford
Tramua Intervention Programs of Arizona
Community Relations and Development Director

Dear Jay & Terilyn,I am forever grateful to you for taking my cover photo for Prescott Woman Magazine. I will see you in June for our family session.Thank you so much,
Carol Darrow
Primavera School


FAQ's


What kinds of digital services do you offer?

A. We offer a full range of digital services. In house printing, retouching, switching heads within groups, removing braces, opening eyes, class or group composites, copy and restoration of old photographs, and more. Let us know what your needs are.

Q. Can you put my images online for friends and family to view and order?

A. Yes. We can create your own personal website complete with a private password. Your family and friends can then view your images and place any orders they wish. We accept Visa and MasterCard and orders are shipped to your door.

Q. Can I get outdoor poses along with studio poses?

A. Yes, we are unique. We have an indoor studio, along with a beautiful outdoor studio. We have many scenes and sets from grass, flowers, trees, boulders, western sets to hot new contemporary studio backgrounds, or we can go on location anywhere you choose.

Q. What is the charge for a consultation?

A. There is no charge for consultations.

Q. Can I get an appointment on the weekend?

A. The studio is open Monday thru Friday from 9:00 am to 5:30 pm, closed for lunch 11:30 am to 1:00 pm. Saturdays are by appointment and we are closed on Sunday.

Q. After my photography session, when will I be able to view the images?

A. Your Image Selections are normally ready in just a day or two following most sessions. We will call you when your Online Portfolio is active for you to view.

Q. Do you have any type of a payment plan?

A. Yes. We have a FREE Lay-a-Way program and a Portrait Registry. Please discuss this with us when you place your order.

Q. How long for finished portrait delivery?

A. Most finished orders are delivered within 2-3 weeks after you place your order. Although metal/canvas finishing, extensive retouching, and digital artwork will take longer.

Limited rush service is available upon request for an additional charge.

Q. Do you offer framing and matting of my finished portraits?

A. Yes. We have custom framing and matting as well as many ready made frames in all standard sizes available. All at very reasonable prices compared to any frame shop.

Please contact the studio if you have more questions or would

like to schedule a consultation.


About Us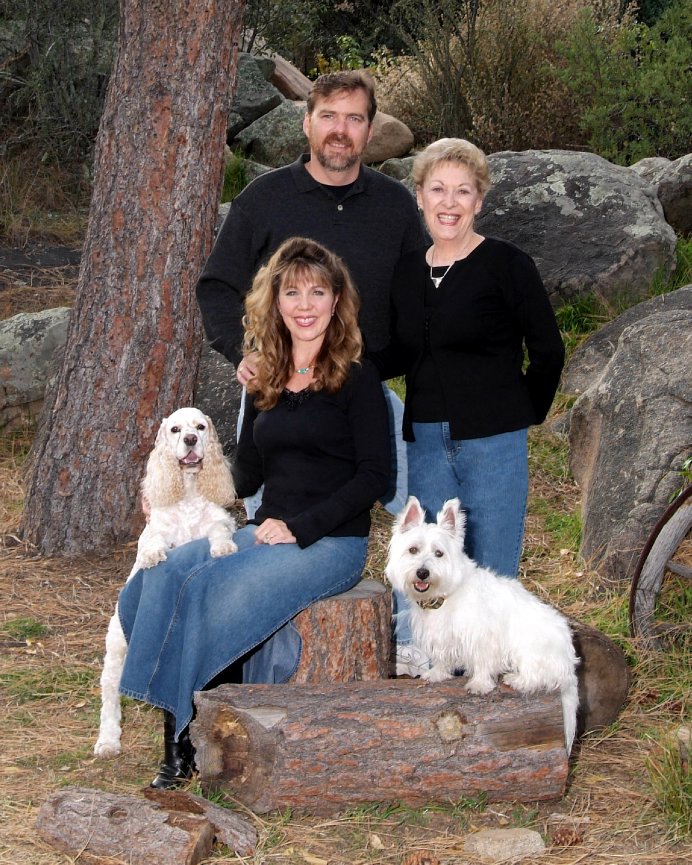 Our clients are the very heart of A PORTRAIT PARK by J. We have made portrait photography our life passion and our only business. Our portraits are custom made memories of your life and created carefully just for you. High Quality, Customer Satisfaction, and Service are important to us, and our reputation for over 24 years in the Prescott tri-cities area and Northern Arizona proves that.
We work to build long term relationships of confidence and trust. This is A PORTRAIT PARK by J's only assurance that we can continue to do what we love doing; telling the story of Prescott and Northern Arizona families, improving our company, creating elegant portraits, and providing excellent value for you. We attribute our success in the photography business to the trust of our clients, the dedication of our staff, the support of our family, and the blessing of God.
One of the exciting features of A PORTRAIT PARK by J is the unique outdoor studio. While the indoor camera room is a great place for photography, the outside areas are beautiful and many. You can be photographed in our western scene, wild flower garden, on the boulders, in the grass, by the trees, in the gazebo, by the picket fence and on and on. We will also go to a location of your choice but after you see the studio, you may want to stay right there. A PORTRAIT PARK BY J has the only indoor outdoor studio in Northern Arizona.
928.776.1311 ~ ppark@portraitpark.com